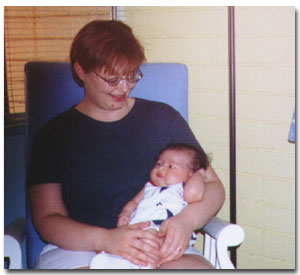 July 4, 2001
Baby's first Fourth of July.
She looks so uncomfortable because it was hot
that day -- around 110 degrees, I think.
We'd just gotten back from having lunch with my family
at Chili's. Not a very traditional way to
celebrate, I know, but no one felt like cooking.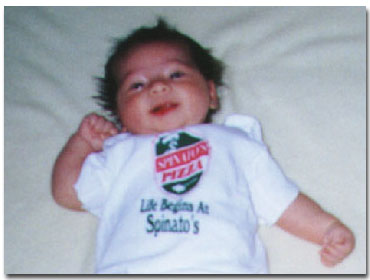 July, 2001
Advertising her uncle's pizza parlor...
The first smile I caught on film.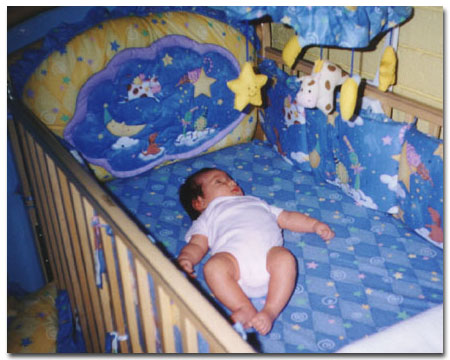 July, 2001
We hardly ever put her in her crib;
she sleeps either in her cradle right by our bed
or actually in the bed with us.
She does love that mobile, though, on the rare
occasion that she sees it.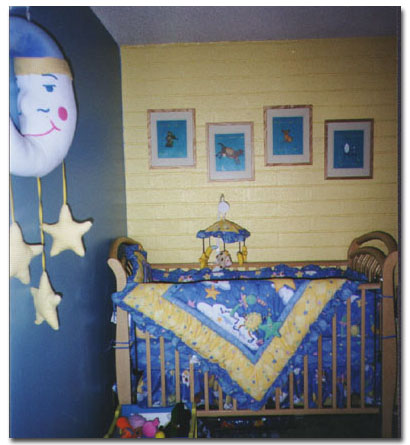 Since I don't have many good pictures
of the kiddo for this month,
I thought I'd throw in some pictures
of her nursery. The theme is
The Cow Jumped Over the Moon.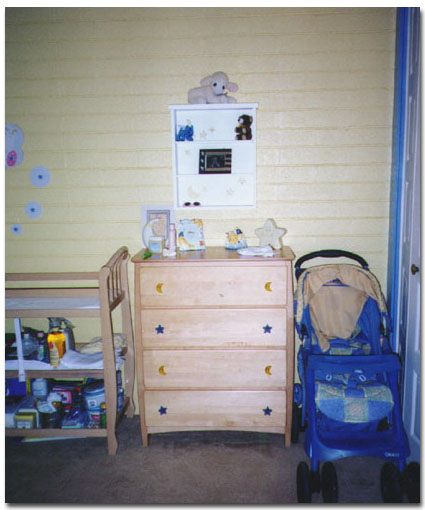 Her birth announcement.
I love that cow.
Archive
Back
Home
Next
Contact
Notify