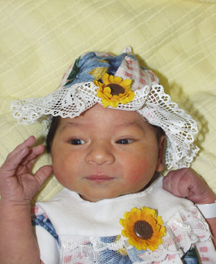 May 27, 2001
This is Isolde's official hospital picture.
It was taken when she was two days old, just a few hours before we left the hospital.
You can't tell it here, but she had been crying up a storm right before the picture was taken.
My guess is that she just didn't like the fancy dress and hat.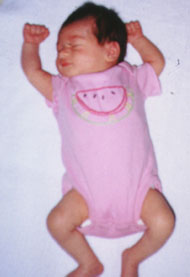 June 4, 2001
Look at how tiny those little arms and legs are...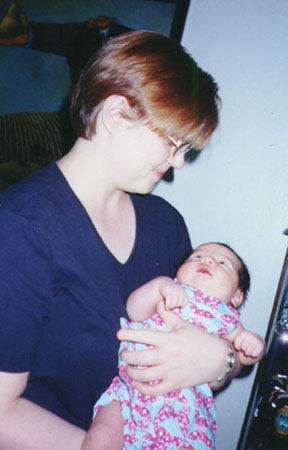 June 17, 2001
Her first Father's Day.
Yes, that's me holding her. I have no wedding ring
because I still couldn't fit it on at that point.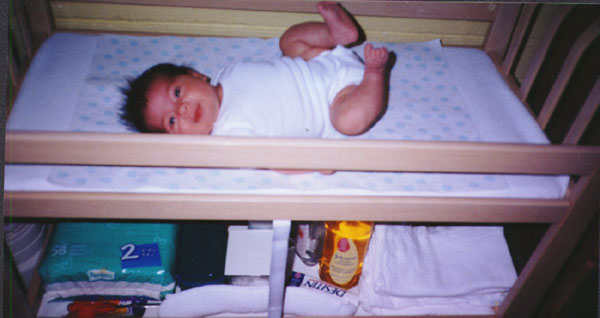 June 22, 2001
Exactly four weeks old.
She often makes her cutest faces on the changing table, and I just had to take a picture.
Do you see the rolls of fat on her thighs?
I love those.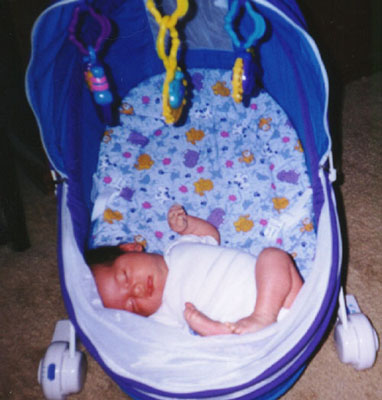 June 22, 2001
Her favorite napping spot -- her bouncinette.
(It's a bassinette; it's a bouncer; it's a bouncinette!).
Stupid name, good product. She loves it.
Archive
Back
Home
Next
Contact
Notify